Hey guys. Just thought id start a topic to kind off break the ice with everyone. Here you post a picture of yourself, tell us a few random facts about you. And maybe some funny experiences you had. Well Anyhow, heres me!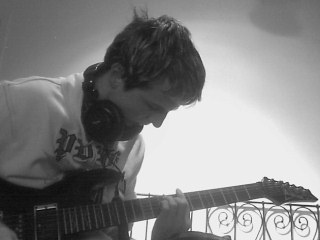 My real name is Amar Duranovic. I am born in Bosnia but currently live in Norway. My familly moved to norway when I was 2 years old. I am currently 16 years old. In my free time I like composing songs, creating music, playing WoW. And socializing with random people! I am quite the talker. Which some of you might have noticed already! Hehe.
I live in a town called Sandnes in Rogaland, Norway. I really enjoy myself here. Currently I am studying electronics at Gand High School. After these years of studying electronics I might go study music in a university.
For those guitar junkies out there, heres a look of my current guitar gear!
Ibanez S470
Studio Ux2
Digitech RP350
Line 6 Spider III
-----------------------
Now get those pics posting!


_________________
An eye for an eye makes us all go blind

- Albert Einstein